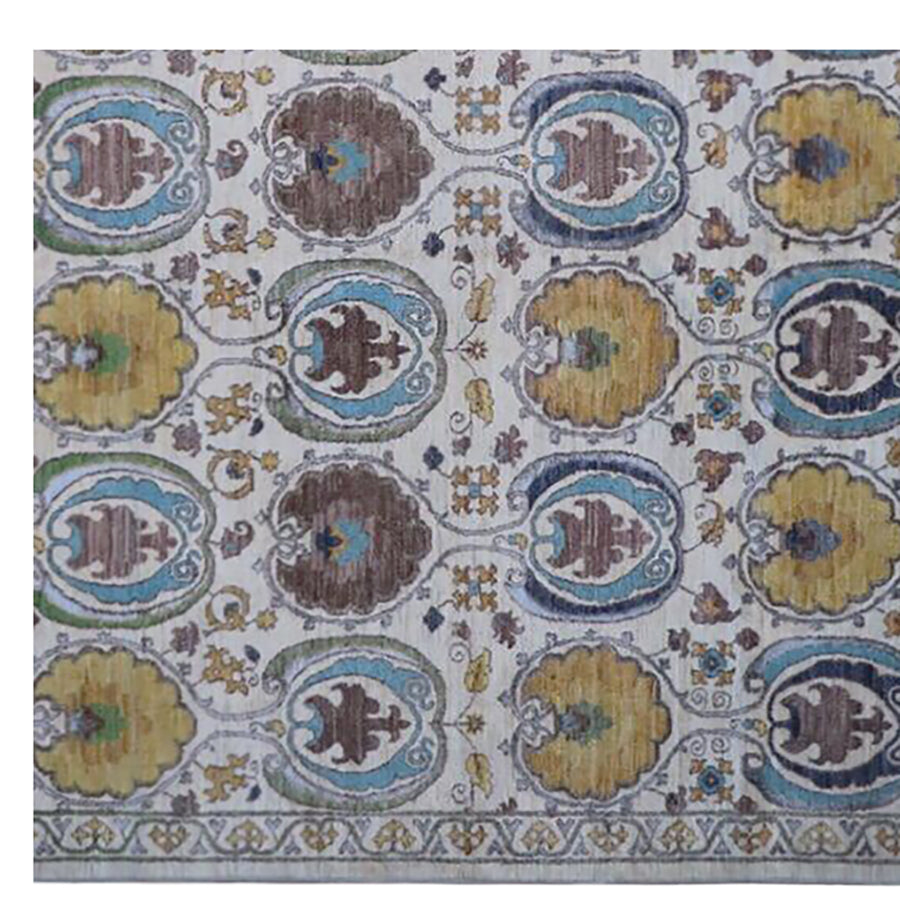 SUZANI RUGS
At the Emma Mellor Handmade Rugs we have produced a new range of Suzani rugs but what is a Suzani?
Traditionally Suzani is a type of embroidered tribal textile made in Central Asian countries, notably Uzbekistan, Kazakhstan and Iran. 
The term Suzani is derived from the Persian word suzan meaning needle. These glorious textiles are painstakingly crafted with flowing curvilinear motifs representing sun and moon disks, flowers, vines, fruits (especially pomegranates) and occasionally birds and fish. The chain, button hole and satin stitches are the primary stitches used. Antique examples are extremely valued yet many fine examples are still being created today. Although there are classic designs and motifs, each suzani textile is unique and tells its own distinct tale.
With our Suzani rugs we have adapted original Suzani designs and applied them to traditional hand knotted pile rugs and flatware kilims. 
Please get in touch with us for more information on our Suzani rugs.
EMMA MELLOR HANDMADE RUGS