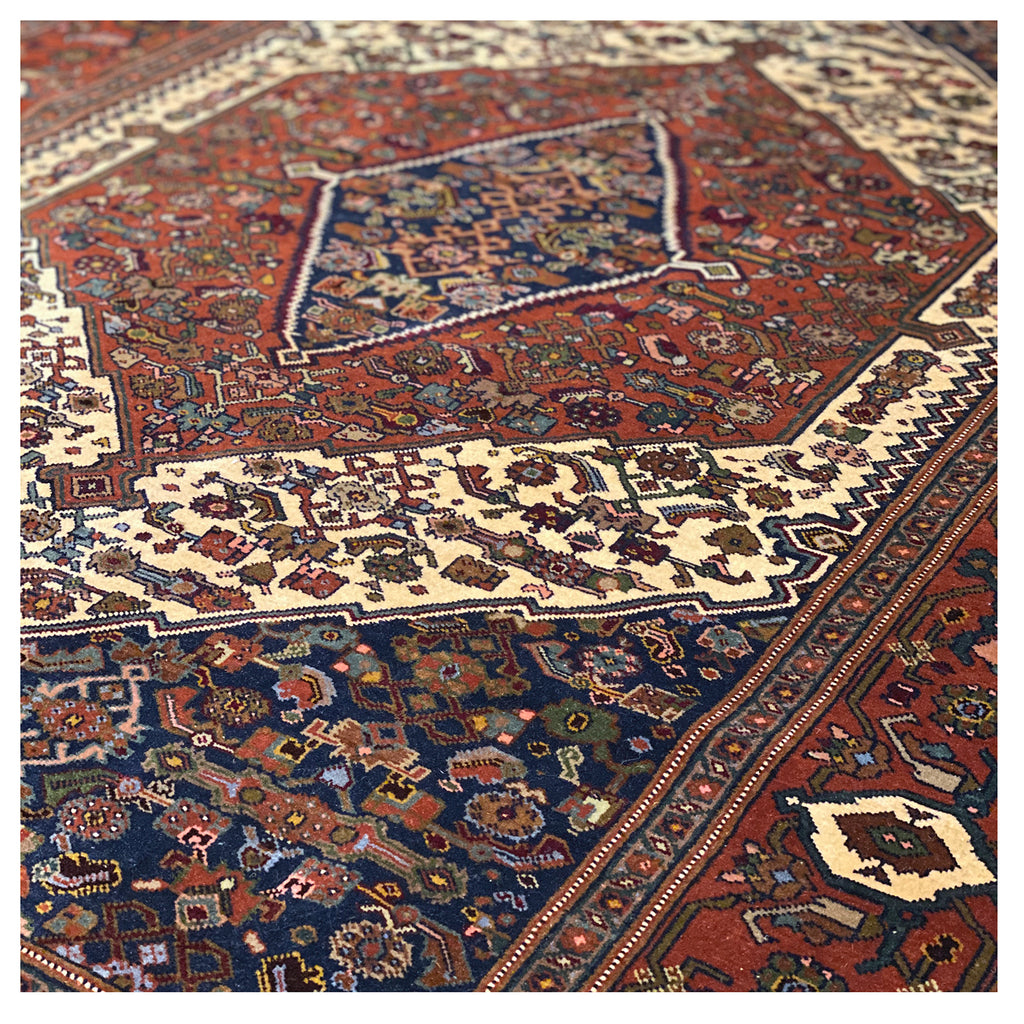 ANTIQUE RUGS AND CARPETS
An antique rug is any rug or carpet that is at least 80 years old unlike traditional antiques that have to be at least 100 years old.
Antique rugs can be extremely collectable as many good examples are no longer in production or the techniques used are no longer implemented. 
Antique carpets exclusively use hand-spun and naturally dyed materials, this gives the rug a much softer appearance than contemporary synthetic dye and a richness of character that can not be reproduced. A consequence of these natural dyes is a  subtle tonal change through the rug and as the rug has aged these form visible bands called abrash. This phenomenon occurs as each different batch of yarn has a marginally different absorption rate of dye and over the years change colour at slightly differing rates.
Our stock of antique carpets and antique rugs come from the tribes and villages of Persia, Turkey, Afghanistan and Central Asia. We only stock the best examples of old rugs and antique carpets. We stock a collection of specialist pieces please do get in touch with us to discuss your requirements.
To book a home viewing call 020 7692 8979 for a one on one personal service with one of our design experts.
EMMA MELLOR HANDMADE RUGS