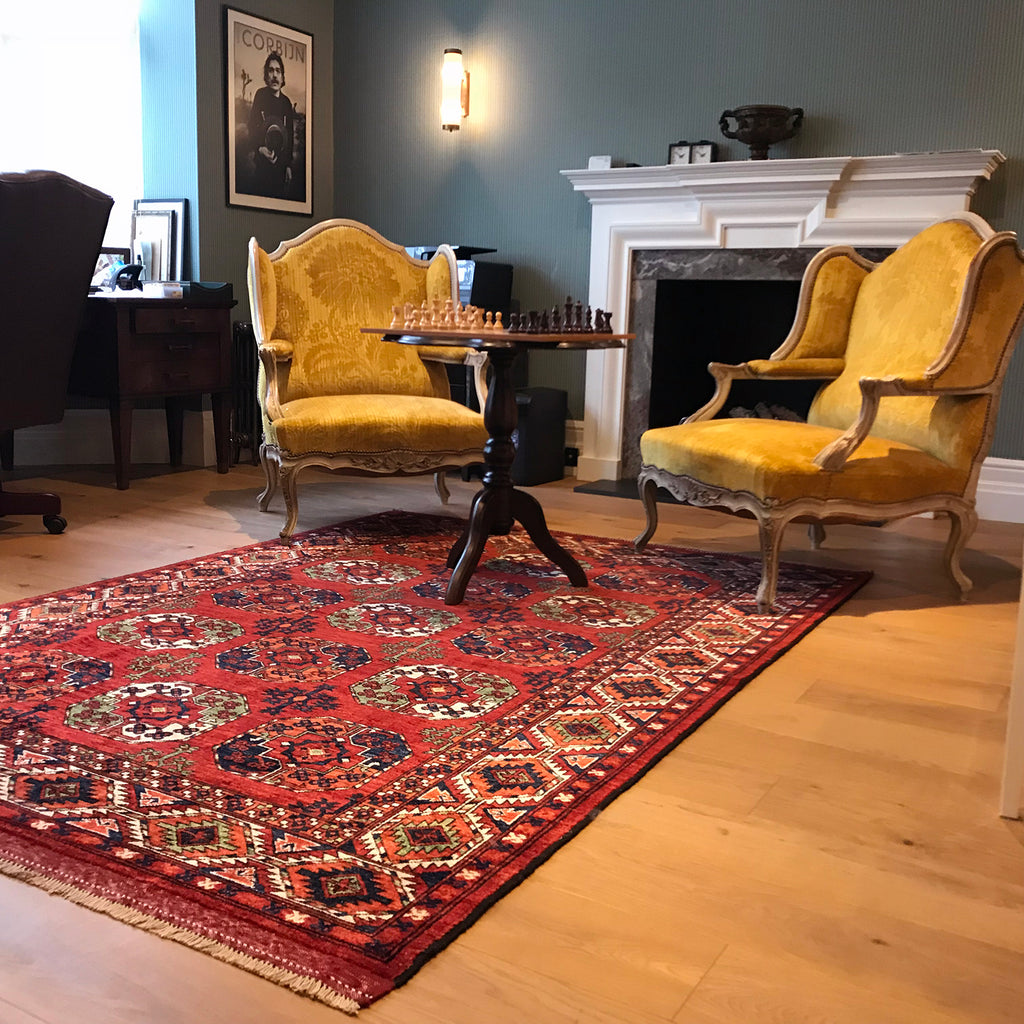 Made from the finest hand-spun, vegetable-dyed wool, this Ersari rug is from a very limited production by Afghan weavers.
Produced using locally sourced wool, that is gently washed with water and soap, then hand spun and dyed using natural colourants from plants, berries and madder root.
Each piece is completely unique and individually made.
HANDMADE ERSARI RUG
VIEW MORE PRODUCTS LIKE THIS :
Product : Ersari Rug
View Collection : Traditional Rug Collection