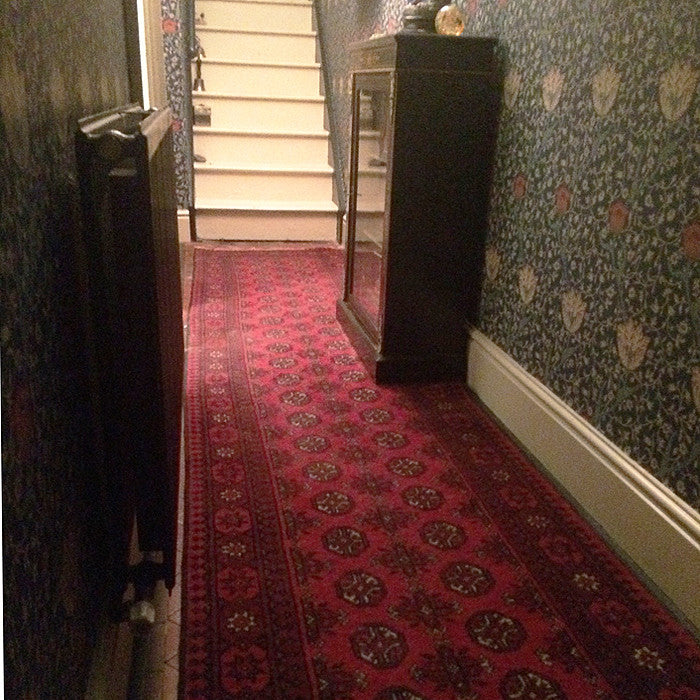 These Afghan rugs were originally woven by the nomadic Tekke tribe in Central Asia and were predominantly traded in the markets of Bokhara. Famous for there Gul design ( eight sided repeating motif ) that is also known as an elephant foot pattern and their beautiful red colouring. In this image they have used a extra long runner.
Product : Aqcha runner
Collection : Hall Runner Collection
CONTACT US for more information on finding your ideal rug.