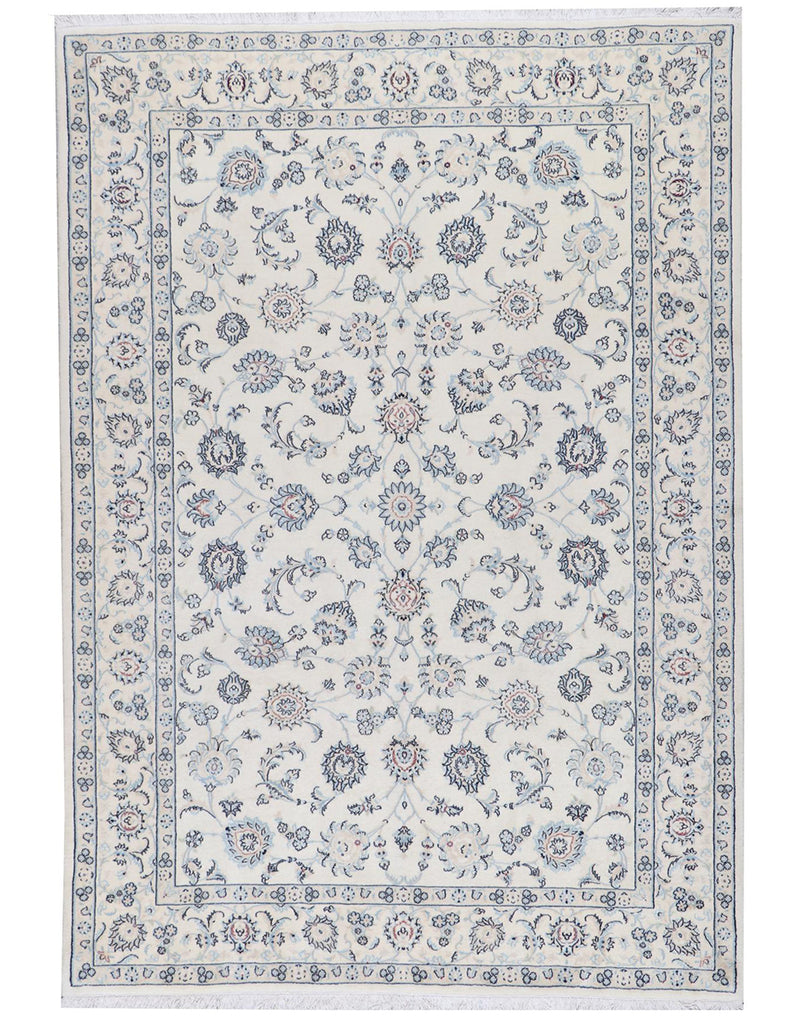 This beautiful Persian rug is made using a mix of wool & silk and will take about 8 to 9 months to weave.
Knotted in the region around the city of Nain, these rugs are distinguished by their softer colours and flowing designs. Knotted from high quality highland wool. Silk is then used for the contouring of the patterns and the detailing of the design. 
Not all our rugs are listed online so if this is not the correct size for you please contact us and we will try and find your ideal rug. 
HANDMADE PERSIAN NAIN - EXTRA FINE WOOL AND SILK
Size : 295cm x 203cm (9-8ft x 6-8ft)
HOME VIEWING is available nationwide on this product - More Information
- CLICK TO BOOK A HOME VIEWING OR CALL ON  01904 622822
Country of Origin: Iran / Persia  
Construction: Hand woven 

Pile Content: Wool and silk
Pile Thickness: 6mm ( approx 500 000 knots per m²)
All our rugs are 'one of a kind' and the rug in the picture is the one you will receive.

This item has FREE UK DELIVERY ( usually 2/5 days )
Product ID : MP682