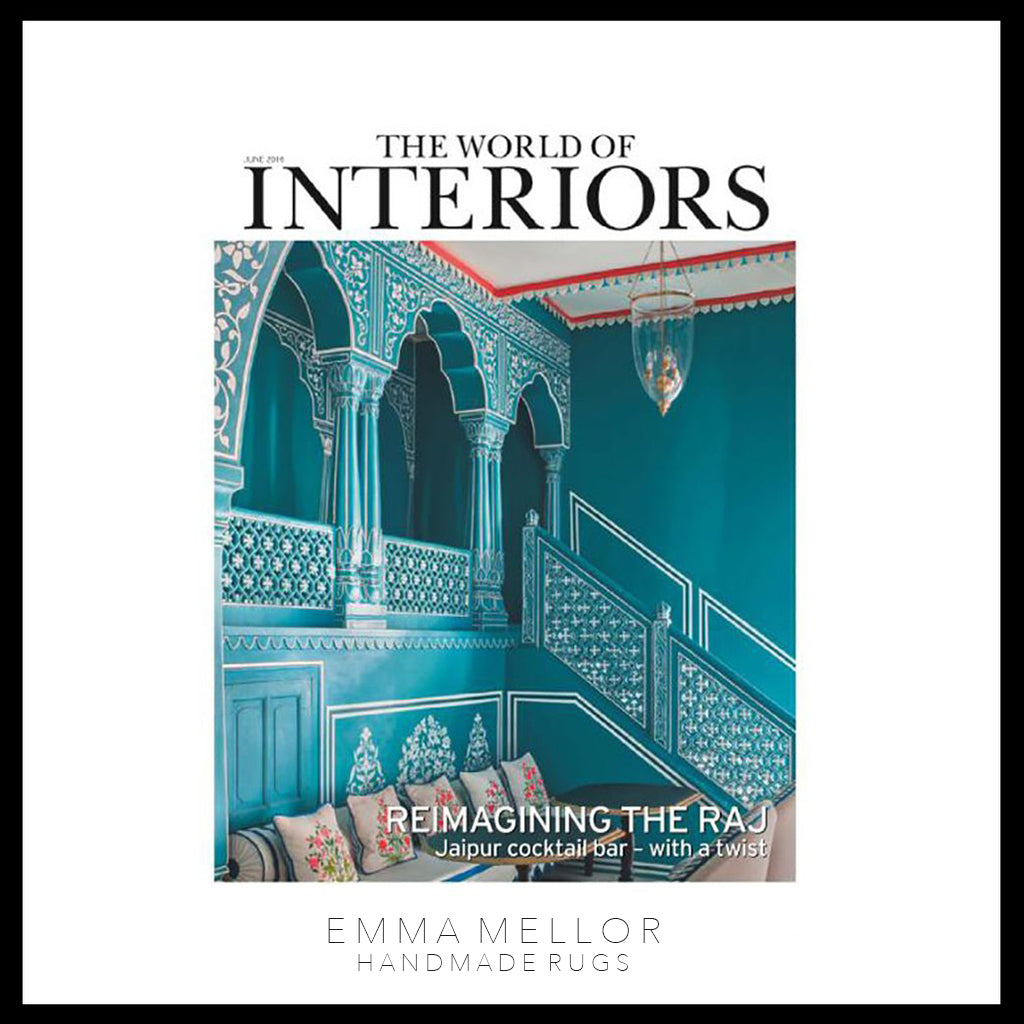 Emma Mellor Handmade Rugs were featured in this copy of The World of Interiors with information on rugs from Morocco.
 The World of Interiors magazine is published by Condé Nast with a total readership of 152,000.[ The glossy monthly magazine features articles and photographs about interior design.
The magazine began as Interiors in November 1981. It was founded in London, England, by Kevin Kelly, with Min Hogg as editor. In 1983, the magazine was bought by Condé Nast and it began publishing internationally under the name The World of Interiors. Its current editor is Rupert Thomas
PROJECT INFORMATION
Products : Berber Rugs
If you have a project that you think we can help with, please CONTACT US or call 01904 622822. We work from singular pieces to larger commercial project supplying multiple rugs.