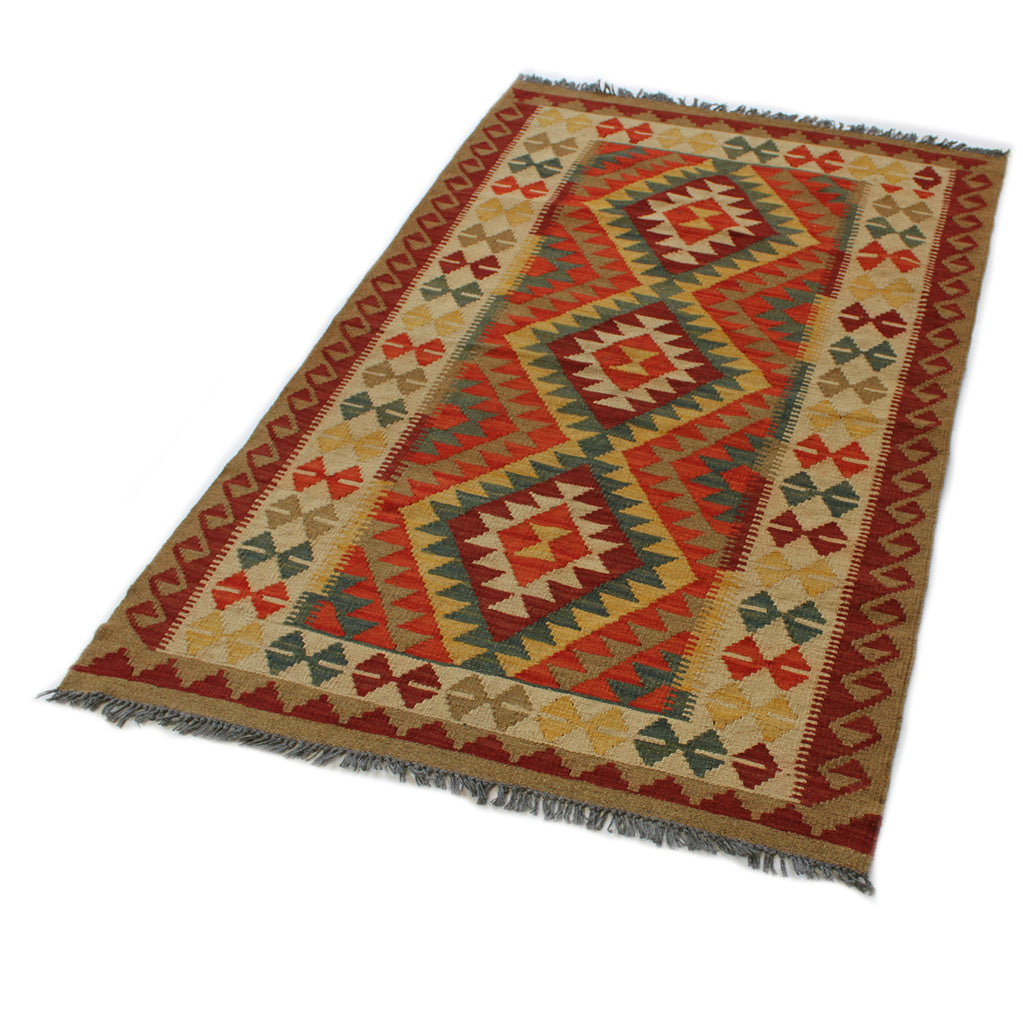 Collection Update : Veg Dye Kilims from the Afghanistan.
We have just updated our collection of Kilims with our latest selection from Afghanistan. These Kilims can be found online and in store at our York showroom.
Within our kilim collection we stock sizes from 130cm x 70cm to over 4m x 3m and ranging from new rug production in contemporary colours and design to large antique kilims and hall runners.

If you don't see what you're looking for online, or you need a unusual size or colour please get in touch as only a small amount of our stock is listed and we can email images of stock that fits your requirements.

EMMA MELLOR HANDMADE RUGS
More about these beautiful kilim rugs:
Our new collection are all handwoven fine quality kilim rugs from Afghanistan. Woven by the Turkmenians, each one of our veg dye kilims are worked with natural colouring matters, together with the Ghazny wool creates a soft all over colour with no two kilms ever being the same.

Carefully and creatively hand woven and hand picked by The Handmade Rug Company, these rugs are timeless and you can even use either of its sides.
PRODUCTION
Kilims are produced by tightly interweaving the warp and weft strands of the weave to produce a flat surface with no pile. Kilim weaves are tapestry weaves, technically weft-faced plain weaves, that is, the horizontal weft strands are pulled tightly downward so that they hide the vertical warp strands.
When the end of a color boundary is reached, the weft yarn is wound back from the boundary point. Thus, if the boundary of a field is a straight vertical line, a vertical slit forms between the two different color areas where they meet.
For this reason, most kilims can be classed as "slit woven" textiles. The slits are beloved by collectors, as they produce very sharp-etched designs, emphasizing the geometry of the weave. Weaving strategies for avoiding slit formation, such as interlocking, produce a more blurred design image.
The weft strands, which carry the visible design and color, are almost always wool, whereas the hidden warp strands can be either wool or cotton. The warp strands are only visible at the ends, where they emerge as the fringe. This fringe is usually tied in bunches, to ensure against loosening or unraveling of the weave.
Kilim Sizes in stock
130cm x 50cm Kilim
150cm x 90cm Kilim
200cm x 100cm Kilim
200cm x 150cm kilim
240cm x 160cm Kilim
300cm x 200cm Kilim
400cm x 300cm Kilim
500cm x 360cm Kilim
See our Kilims online : EMMA MELLOR HANDMADE RUGS