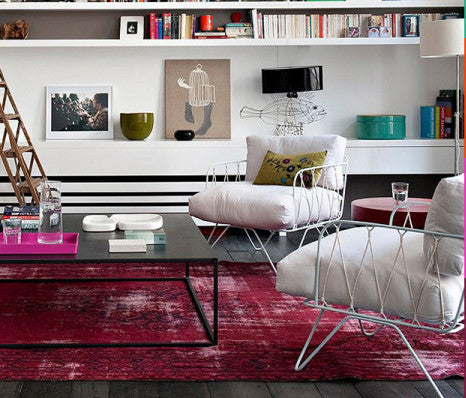 OVERDYED & PATCHWORK RUGS

Vintage rugs are overdyed and distressed to create this beautiful, ethereal look, accelerating the aging process. This is done through a long cycle of dying and washing. Colours blend, textures soften, and an infusion of depth is the end result. Creating a fusion of contemporary and tradition within the same rug.


The end result is a one of a kind rug with its own unique character.
We only post a small collection of our overdyed stock online, so please get in touch with colour and size requirements and we can email images of available stock we think may be of interest.
EMMA MELLOR HANDMADE RUGS